Apply for a Council or Housing Association Home
Uttlesford District Council lets around 250 council properties each year.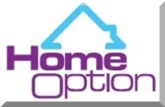 There are also about 100 people 'nominated' to housing association vacancies. Properties are allocated to applicants registered with the council's choice based lettings scheme HomeOption.
On this page:

► Join the Housing Register
► Express an interest in a property
► Apply to transfer from your existing council property
► Change of circumstances
► Renew an application
For information on the revision to the eligibility criteria to join the Council's Housing Register, go to:
Apply to join the Housing Register
To apply for housing you need to join our Housing Register. The Housing Register is for new applicants, and for existing council and housing association tenants who want to move.
To make an application you need to complete the on-line application form which you can find on the HomeOption website:
From the HomeOption website home page:
Click on the registration button then follow the instructions for applying to Uttlesford District Council.
Follow the instructions on the form and when you have completed it fully click on Submit.
To complete the form you will need to have to hand:
Your national insurance number
Details of your income and savings
Details of your previous addresses with dates.
Once you have submitted a form you will need to bring your original supporting documentation into our main offices in Saffron Walden or to our Customer Service Desk at Great Dunmow Library. We will then scan your documents and return the originals to you while you wait.
If we do not see your original documents within 28 days of you making your application, your form will be cancelled.
Computer Access
If you do not have computer access at home, then you can access a computer at your local library or to come into the Council Offices and use the computer in reception, where assistance will be available if required. Phone applications can be taken for those who have no other way of making an application, to do this please contact customer services on 01799 510510.

Express an interest in a property
Each fortnight applicants on the Housing Register can express an interest in up to three properties which are advertised in the HomeOption property list. Properties are offered to the applicant in the highest band, who has been waiting the longest time and who is eligible.

Apply to transfer from your existing council property
If you are applying to transfer from your existing council property you also need to complete the on-line form. (See Apply to join the Housing Register above.)
Please note that in most circumstances if you are in arrears with your rent account you will not be offered a property until your rent account is clear. You will also not usually be considered for other accommodation if the management of your current home is not satisfactory or if you are under notice for a breach of condition of tenancy.

As an Uttlesford District Council tenant you have the right to exchange homes with another tenant, whether it is another Uttlesford tenant, another council tenant, or the tenant of a housing association.

Change of Circumstances
It is essential that you let us know when your circumstances change because we cannot offer you a property if your application is not up-to-date. If you have moved address or wish to add a joint applicant to your application please log in to your account on the HomeOption website and complete the change of circumstances form. For any other change of circumstance please contact Housing Services on 01799 510510 to discuss, please note it is likely that you will have to send in supporting evidence to confirm your change of circumstance.

Renewal of Application
Once a year you will be prompted to renew your application. If you fail to do this then your application will be cancelled.