Grants and assistance for businesses and the public sector
Two new energy efficiency funds are now available for businesses and the public sector.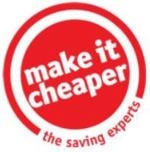 New funding opportunity - The Clean Growth Strategy
The Clean Growth Strategy outlines plans to cut emissions and to support the development of a low carbon economy.
Key funding news outlined in the strategy include:
The National Productivity Investment Fund will provide an additional £4.7 billion to support low carbon intervention.
Setting up a £20 million fund to support early stage investment into clean technology
Investing around £162 million of public funds in Energy, Resource and Process efficiency, including up to £20 million to encourage switching to lower carbon fuels.
Supporting innovative energy technologies and processes with £14 million of further investment through the Energy Entrepreneurs Fund (outlined below).
Providing £100 million for a national programme of support for retrofitting and new low emission buses in England and Wales.
Announcing plans for the public sector to lead the way in transitioning to zero emissions vehicles.
Investing £1.2 billion to make cycling and walking the natural choice for shorter journeys.
Providing £255 million of funding for energy efficiency improvements in England and help public bodies access sources of funding.
Find out more at GOV.UK ►

Can your business get a better gas and electricity deal?
We are working with Braintree District Council to offer 'Make It Cheaper', an innovative energy switching service to local SME businesses. The purpose of this scheme is to assist businesses to reduce the cost of their energy bills by as much as 30%.

Can your businesses switch water supplier?
From April 2017, most businesses and other non-household customers in England can choose their supplier of water and wastewater retail services. If your business is eligible, you could benefit from:
Lower bills and more tailored services
Help to become water efficient and reduce carbon emissions
For further information visit Open Water

Grants for businesses
Support from the Government
There are a number of other opportunities for funding support available from national schemes. Find support schemes to help your business, including:
Government grants
Publicly-backed finance and loans
Business support, such as mentoring, consultancy
Search the business finance support finder at GOV.UK ►

Grants4Growth
Grants4Growth is a free two year package for SME's, giving practical help and financial assistance to help reduce costs and increase competitiveness and resilience.

Grants for public sector organisations
Salix Finance is an independent, publicly funded company that provides interest-free matched funding to the public sector to invest in energy efficiency measures and technologies that will reduce carbon emissions. Uttlesford District Council has taken advantage of Salix match-funding to implement its own carbon-management programme.

Further advice and assistance
The Carbon Trust
The Carbon Trust is an independent company funded by Government. Its role is to help the UK move to a low carbon economy by helping business and the public sector reduce carbon emissions. The Carbon Trust has a wide range of assistance available including training, seminars, publications and free site surveys. The Council is part of the 2007-08 Carbon Trust Local Authority Carbon Management Programme.
To contact the Carbon Trusts free technical advice line call: 0800 085 2005.
Local Agenda 21
Local Agenda 21 is a worldwide initiative set up following the Rio Earth Summit in 1992. Its purpose is to enable voluntary community action to protect the environment: 'think globally; act locally'. Local Agenda 21 groups are hosted by local authorities but involve private individuals, businesses and other organisations. Uttlesford Local Agenda 21 is always looking for new members to get involved.

BEST Growth Hub
Essex businesses of all sizes can access a new business support service from the BEST Growth Hub. Telephone 01702 417765 or visit the BEST Growth Hub.

---