Grow your business
The council's Economic Development team are able to offer tailored business support to help business leaders develop within the district.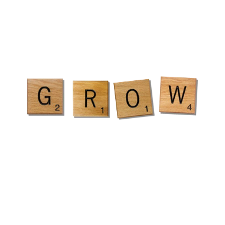 Support and advice
The Economic Development team can also advise you on growing your business, and as well as offer guidance on finding your ideal location they will be able to help with contacts for the recruitment and training of new staff and wider business support.
Licences and permits
If you are developing your business into new areas you may need to apply a licence or permit Go to our Licenses and permits section to find out how to apply.
Planning permission
Thinking of expanding - you might need planning permission or building regulations approval . Check our Planning and building control for businesses for more information.
Finance
There are a range of grants and finance available to support you and your business. These include EU funded projects that could help your business to grow. See our page for the latest information.
We also have details of energy efficiency grants and packages on our Grants and assistance for businesses and the public sector page.
Communicating
In some areas of the district the broadband speed is not good but watch out 'superfast broadband' is set for rollout across Uttlesford. Improving digital connectivity across Uttlesford has been a key priority for the district council ‐ and the commitment to invest £500,000 in superfast broadband infrastructure as part of the Superfast Essex. See what is happening on our page.
Selling to the council
Uttlesford District Council is keen to buy goods and services from local businesses, so if you have a new product or service you might want to think about doing business with us. Find out more on our procurement and tenders page.
Business rates
Business rates are charged on commercial properties. Small businesses can get a discount called 'rate relief'.
Find out more on our Business rates section or Business rates relief page.
Business waste and recycling
If you are running a business you should either arrange a collection of their rubbish from your premises using a commercial contractor or you can contact us to join our service.
Other help and ideas
Go green. We have ideas on funding, saving money and the environment on our Grants and assistance for businesses and the public sector page.
---
Additional information