Skills and training opportunities
A mixture of free digital training and traditional apprenticeships schemes available to businesses.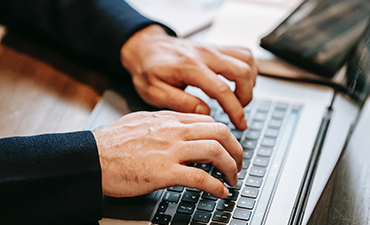 Digital Skills
There are lots of free online courses on offer to help upskill small business owners. From the basics of hosting an online meeting or how to use a spreadsheet through to advanced courses in digital marketing or how to make an app there is a course for everyone. We've included a few below to get you started.
Essex Opportunities
Essex Opportunities is the go-to portal for skills training and apprenticeships information. Students, employers and residents wishing to upskill can use the site to find out about career path development, apprenticeships and work experience, skills development and professional qualification programmes.
http://www.essexopportunities.co.uk
Digital Skills Toolkit
Free digital and numeracy courses to build your skills from beginner to advanced.
https://nationalcareers.service.gov.uk/find-a-course/the-skills-toolkit
Make it Click
Free courses to help with home working, learning new skills or developing existing ones.
https://makeitclick.learnmyway.com/directory
Enterprise Nation
Bitesize e-learning videos and webinars on a wide variety of topics relevant to small businesses.
https://www.enterprisenation.com/
Google Digital Garage
Free courses and webinars aimed at helping businesses get the skills they need to thrive.
https://learndigital.withgoogle.com/digitalgarage/courses
---
Training opportunities
Apprenticeships
An Apprenticeship is a training programme which an individual undertakes with an employer where they can gain a qualification whilst working. Learning through doing the work in situ, combined with training linked to a local college, training provider or university. Apprentices are paid while they learn, and the level varies from GCSE to Degree, depending on the length of time and level of technical expertise that will be developed during the apprenticeship.
https://www.essex.gov.uk/jobs-volunteering-apprenticeships/apprenticeships
The Princes Trust
The Princes Trust offer one-to one support, advice and guidance for young people aged 11-30. They also run skills training, advice on starting a business and offer apprenticeship opportunities for young people looking for work https://www.princes-trust.org.uk/help-for-young-people/programmes
---
We regularly include details of skills and training opportunities in our business newsletter so sign up at www.uttlesford.gov.uk/keep-me-posted