Annual Business Breakfast - climate change and business
On Wednesday 27 November businesses from around the district got together for a breakfast meeting hosted by Uttlesford District Council.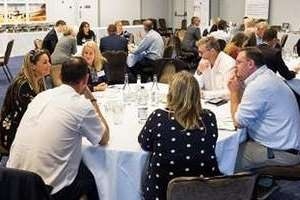 Over 90 local businesses met over breakfast to hear from expert speakers on climate change and how businesses can help to tackle this issue and at the same time reduce costs and share in the opportunities that arise. The feedback provided by the businesses will be utilised by the district council's climate change team in the creation of the council's forthcoming climate change strategy and action plan.
Resources from the breakfast

Business breakfast presentation slides [4.83MB]