How to use social media to drive sales
Helping Uttlesford businesses reach more customers and grow their sales through social media engagement.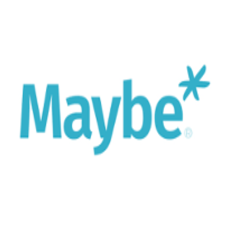 To support the recovery of local businesses Uttlesford District Council have partnered with Maybe* to give 500 businesses across Uttlesford the opportunity to improve the results they achieve through social media.

Across Uttlesford only 29% of organisations are active on social media. With 66% of UK consumers now spending an average of 3 hours a day on social media it is vital that businesses use these channels to engage with their customers. Those businesses that are embracing social media to engage with customers and other businesses businesses that are embracing social media to engage with customers and other businesses are recovering from the pandemic faster while building loyalty and sentiment with their customers.
There are only 500 free Maybe* accounts available business in Uttlesford. So grab your chance to sign up now!
Why should businesses sign up?
The Maybe* Dashboard shares top level information about all the conversations that are important to your organisation. This is broken down into: Engagement, Insights, Reports and Settings.

Through Maybe* businesses in Uttlesford can also collaborate and engage with each other's content enabling them to reach more people and amplify their activities across social channels.

Learn how you can get started with the Maybe* platform by booking a demo with a member of their team.
Help, training and advice
Maybe* is not just an analytics platform. It's a place that businesses can go to for social media help and training too. The Maybe* website has a library of help guides covering a range of social media topics.
Daily drop in
At 10am every morning throughout the week, the Maybe* team is available on Zoom to help people see how the Maybe* platform can help them improve the results they achieve from social media.

Keep an eye out on the Maybe* Facebook page for details of the different topics covered or if you have a specific question you want answered just drop in and ask away.

Please jump on a call as many times as you like and the Maybe* team can help you improve the results you achieve.

Wednesday webinar
On Wednesdays at 10am join the team for 60 minutes of data, insights and fun to help your business create a winning social media strategy.

This webinar helps all businesses understand how social media is being used to reach more customers and sell.

The content is updated every week with the latest data from Maybe* and provides exclusive insight, expert opinion and up-to-date case studies to help you drive your business forward on social media.

The key sections are:

The best social media post of the week from across the UK.
Social media success stories from around the UK.
Featured Local Rewards Town Gu.ide of the week.
Tips for social media success
An opportunity for you to ask for help.

Register for the Maybe* Wednesday webinars.
---
Additional information

► More about Maybe* - engagement, insight and reporting tools available with Maybe* and how to get help

► Social media help blogs - how to get started and how to get better on social media