How to use social media to drive sales
Helping Uttlesford businesses reach more customers and grow their sales through social media engagement.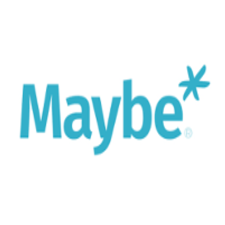 To support the recovery of local businesses Uttlesford District Council have partnered with Maybe* to give 500 businesses across Uttlesford the opportunity to improve the results they achieve through social media.
There are only 500 free Maybe* accounts available business in Uttlesford. So grab your chance to sign up now!
Why should businesses sign up?
Maybe* has identified that since lockdown the number of businesses active on social media has dropped to 43% nationally and as low as 5% in some towns. This is despite the number of consumers active on social media increasing dramatically. Those businesses that are embracing social media to engage with customers and other businesses are recovering from the pandemic faster while building loyalty and sentiment with their customers.

Maybe* has already helped thousands of businesses including Cirencester-based clothing boutique Law & Co. Within 1 month of working with Maybe* Law & Co's sales had increased by 110% and their returning customers were up by 73%.


Denise - 6 - Denise's business after discovering Maybe- - Landing page from Maybe* on Vimeo.
How to sign up
Sign up and follow in the footsteps of Law and Co and other businesses which are already reaping the benefits of leveraging social media. It's free ...

Or, if you want to learn more
Learn how to use social media to amplify your activity, reach more customers and boost business. Maybe* provides exclusive insight, expert opinion and up-to-date case studies to help you drive your organisation forward on social media.

Sign up for FREE Wednesday webinars
These are live at 10am every week but everyone who registers will receive a recording of the event, in case you aren't able to make the time. The webinars contain tips and examples of great social media posts from across the country so you can start learning what works and what doesn't.

New to social media?
Join us every day at noon to learn more about the basics of Facebook, Twitter and Instagram. Plus on Fridays there is a regular demonstration of how Maybe*'s analytics tools work.

Monday - using Twitter
Tuesday - using Facebook
Wednesday - using Instagram
Thursday - using Instagram Stories
Friday - find out about Maybe*
How can Maybe* work for a business in Uttlesford?
The Maybe* platform is packed full with social media tools and support to help businesses across Uttlesford accelerate their use of social media, collaborate and increase customer engagement, footfall and sales.

Through Maybe* businesses in Uttlesford can collaborate and engage with each other's content enabling them to reach more people and amplify their activities across social channels.

The platform provides unlimited access to help and training so no matter where you are on your social media journey Maybe* can help you.
Who can access a free Maybe* account?
500 free Maybe* accounts are available to any business registered within Uttlesford.
---
Additional information

► More about Maybe* - engagement, insight and reporting tools available with Maybe* and how to get help

► Social media help blogs - how to get started and how to get better on social media