Preparing for EU Exit (Brexit)
As a result of the Referendum in June 2016, the UK Government has begun the process of leaving the EU. This was due to happen on 29 March 2019. European Union leaders have granted the UK a six-month extension to Brexit. The new deadline is 31 October.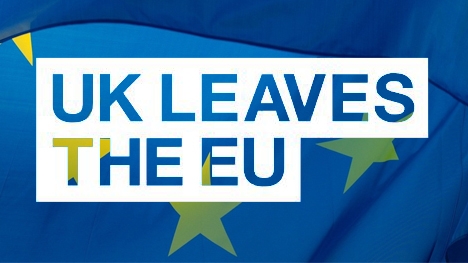 The Government remains focused on ensuring our smooth and orderly withdrawal from the EU with a deal as soon as possible. To deliver this, an agreement has been reached with the EU on an extension until October 31 at the latest, with the option to leave earlier as soon as a deal has been ratified. Although Parliament has rejected leaving without a deal multiple times, this remains the legal default at the end of the extension period.
As a responsible council we've been preparing to minimise any disruption in the event of no deal. In light of the extension that has now been agreed, departments within the council will be making informed decisions about the timing and pace at which some of this work is progressing, but we will continue to prepare for all EU Exit scenarios.
We will continue to update our advice and provide links to information on how residents and business should prepare for EU Exit.
Latest news for traders
HM Government has issued new advice on the requirements for importing to the UK and exporting to the EU in the case of a no deal EU exit.


Traders - prepare for EU exit leaflet [164.71KB].
Latest news for businesses
We have published some government advice to help you understand how leaving the EU may affect your business.

How to prepare your business for leaving the EU
GOV.UK issues a regular blog on the Brexit process with updates and news for businesses and individuals.

HMRC advice
HM Revenue and Customs (HMRC) have published an information pack and additional resources to help businesses in the event of of the UK leaving the EU without a deal.
Partnership pack
This pack is designed to help support your business prepare for day one if we leave the EU without a deal.
You can use this pack for your own contingency planning and to:
think about how you will need to adapt your business to comply with new systems, processes and controls
assess the impact of the increased demand for customs declarations on your business
consider whether you need to recruit and train additional staff
stay up-to-date with these changes
Additional resources
HMRC are asking businesses to take a number of actions to prepare for no deal. These include:
Registering for a EORI number at Get a UK EORI number to trade within the EU
Deciding if they want to hire an agent to make import and/or export declarations for them or if they want to make declarations themselves using relevant software
Registering for Transitional Simplified Procedures (TSP), which is a new process to make importing easier than it otherwise would be for the initial period after the UK leaves the EU, should there be no deal - registration opens from 7 February on GOV.UK
Video resources
The Border Delivery Group and HMRC have also published a series of short videos to help businesses to prepare for a 'no deal' Brexit.
Government advice
Prepare for EU Exit if you live in the UK. Sign up for updates about EU Exit on all GOV.UK sites. Includes consumer rights, banking and selling online, workplace rights and working in the EU, vehicle insurance and flying to the EU
Grants for training
Find out what grants you can apply for to get funding for training and IT improvements if your business completes customs declarations.
Rights of EU Citizens
Information on the scheme for EU citizens and their families to secure their long-term status in the UK.
The Home Office has published a 'Statement of Intent' giving information about how the scheme will work:
Impact on local businesses
We will be working to advise local businesses how you can be prepared for the impact of Brexit.
The Home Office has launched an employer's toolkit. This equips employers with the right tools and information to support EU citizens and their families to apply to the EU Settlement Scheme.
The British Chambers of Commerce have put together a self-assessment tool to help businesses identify how Brexit might affect them, providing bespoke recommendations for action to help their planning activities.
Recruitment
Under the Withdrawal Agreement, EU Citizens can continue to move to the UK to live and work until 31 December 2020. A Department for Exiting the European Union (DExEU) policy paper proposes that in the event of a no-deal Brexit all EU citizens and their families resident in the UK by 29 March 2019 will continue to be able to work, study, and access benefits and services in the UK.
Exporting and importing
Guidance materials are available that explain how to manage importing and exporting in the case of a no deal Brexit. The contents cover customs, excise, VAT and regulatory changes. No-deal technical notices provide guidance on more specialist areas. GOV.UK has an online tool to help you to identify information that is most relevant to your business.
Prepare your business for Brexit
HMRC have issued some new guides which are available on GOV.UK.
The guides provide further information explaining what these changes mean for UK businesses that trade with the EU. You can find the guides at Trading with the EU if the UK leaves without a deal.
GDPR and personal data
In the event of no deal there are potential impacts on international transfers of personal data, or for data hosted in the EEA. The ICO provides guidance on its website.
Other advice for businesses
The BEST Growth Hub has published some advice on EU Exit for local businesses.
Prepare your business for EU Exit
Essex County Council have put together a resource library for residents and businesses.