Go Green - grants and assistance for businesses and the public sector
Two new energy efficiency funds are now available for businesses and the public sector.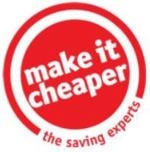 Essex Business Advice Pack
The Essex Climate Action Commission has put together an advice pack that has been specifically developed to help small and medium-sized businesses across Essex access the most relevant information in relation to climate change and sustainability.
The pack includes tips and ideas to help your business to thrive whilst keeping its impact on the environment low.

New funding opportunity - The Clean Growth Strategy
The Clean Growth Strategy outlines plans to cut emissions and to support the development of a low carbon economy.
Key funding news outlined in the strategy include:
The National Productivity Investment Fund will provide an additional £4.7 billion to support low carbon intervention.
Setting up a £20 million fund to support early stage investment into clean technology
Investing around £162 million of public funds in Energy, Resource and Process efficiency, including up to £20 million to encourage switching to lower carbon fuels.
Supporting innovative energy technologies and processes with £14 million of further investment through the Energy Entrepreneurs Fund (outlined below).
Providing £100 million for a national programme of support for retrofitting and new low emission buses in England and Wales.
Announcing plans for the public sector to lead the way in transitioning to zero emissions vehicles.
Investing £1.2 billion to make cycling and walking the natural choice for shorter journeys.
Providing £255 million of funding for energy efficiency improvements in England and help public bodies access sources of funding.
Find out more on the Clean Growth Policy at GOV.UK.

Low Carbon Across the South East
Low Carbon Across the South East (LoCASE) is an EU funded project set up to help businesses tackle and adapt to climate change. The project gives out grants of up to £10,000 to small and medium-sized businesses across the South East who are looking at 'green' projects or LCEGS firms seeking grant funding for business development purposes, especially pertinent through COVID-19 adaptation.

Support for businesses in the construction sector
I-Construct is a supply chain development and innovation support project designed to help local companies access opportunities in the construction market and develop new products and services within their businesses. It introduces companies to new ways of doing business, offering expertise and influence in areas as diverse as offsite construction, renewable energy, digital technology, zero-carbon targets, business development strategy, robotics, and more.

The BEST Growth Hub
Contact the BEST Growth Hub for details of the latest funding opportunities for businesses wishing to become more environmentally friendly. For more information get in touch with a BEST navigator on 0300 303 4864, email info@bestgrowthhub.org.uk or visit the BEST Growth Hub website.

Can your business get a better gas and electricity deal?
Uttlesford District Council is working in partnership with Bionic to offer an innovative energy switching service to local SME businesses. Bionic has already arranged more than 200,000 gas and electricity contracts for Britain's small and medium sized businesses.
Save on average £1,305 on your business energy
An expert will compare prices from a range of trusted suppliers and help you choose the tariff that's right for your business
You'll save time, as Bionic will take care of setting up your new contract
It's easy to get a better value for money deal, simply register your details at Bionic or call 0800 077 3615. An advisor will phone you back to discuss your business and energy requirements. It is useful to have a copy of your most recent energy bill to hand.
If you want to know more about this partnership, contact the Braintree and Uttlesford Sustainability Team on 01376 552525.
Can your business get a cheaper water supply?
Most businesses and other non-household customers in England are now able to choose their supplier of water and wastewater retail services.
If your business is eligible, you could benefit from:
lower bills and more tailored services
help to become more water-efficient and reduce carbon emissions
For further information visit Open Water or contact the Braintree and Uttlesford Sustainability Team on 01376 552525

Grants for businesses
Support from the Government
There are a number of other opportunities for funding support available from national schemes. Find support schemes to help your business, including:
Government grants
Publicly-backed finance and loans
Business support, such as mentoring, consultancy
Search the business finance support finder at GOV.UK.

Grants for public sector organisations
Salix Finance is an independent, publicly funded company that provides interest-free matched funding to the public sector to invest in energy efficiency measures and technologies that will reduce carbon emissions. Uttlesford District Council has taken advantage of Salix match-funding to implement its own carbon-management programme.

Further advice and assistance
The Carbon Trust
The Carbon Trust is an independent company funded by Government. Its role is to help the UK move to a low carbon economy by helping business and the public sector reduce carbon emissions. The Carbon Trust has a wide range of assistance available including training, seminars, publications and free site surveys. The Council is part of the 2007-08 Carbon Trust Local Authority Carbon Management Programme.
To contact the Carbon Trusts free technical advice line call: 0800 085 2005.
Find out more about how to start, grow or move your business, including information on funding and support in the district, on our business support and advice page.
---