Celebrating diversity across Uttlesford
Free events to help us face the challenges in creating a diverse and inclusive community in Uttlesford.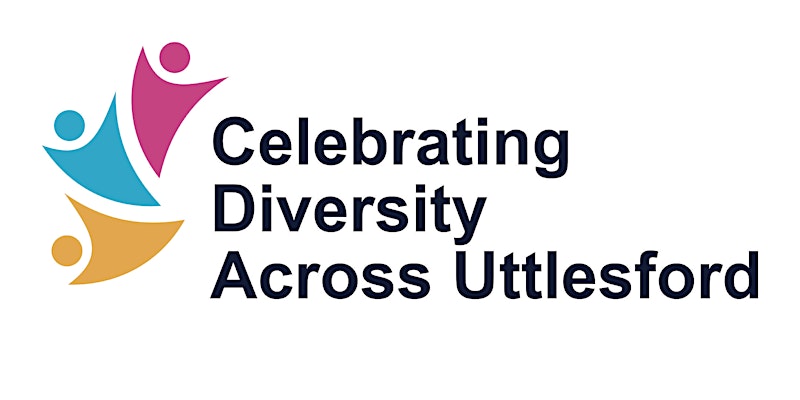 Today we face challenges in creating a diverse and inclusive community.
The next virtual workshops will be announced soon.

Previous community listening events
Menopause, The Last Taboo Workshop
On 15 March 2022 we teamed up with Over The Bloody Moon, for an interactive, educational menopause workshop to help us understand more about this transition and be able to better spot the signs associated with this time of life.
The session was facilitated by Lesley Salem OTBM and Hayley Bennett EDI Specialist. It aimed to help us to get thinking about how we can be better managers and colleagues, to support those impacted by menopause.
Disability
At the event on 27 January 2022 members of our community and/or those supporting them shared their experience living with disability, how it impacts them and how the community coming together has made Uttlesford a more accessible place to live.
The event was live tweeted, and is available to watch on our Google Drive.
Buddy Up
The Buddy Up project, which was introduced at the disability community listening event, supports adults with autism, learning disabilities, or both. It aims to help them to join in with community based activities by connecting them with buddies in the community.
You can find more details about the Buddy Up project on the Uttlesford Frontline website.
Or you can contact Olivia Timotheou by email on otimotheou@eppingforestdc.gov.uk
Ethnicity
This was the first in a series of virtual 'listening events' held on 9 March 2021 to celebrate diversity across Uttlesford. It looked at the challenges we face in creating a diverse and inclusive community.
Hayley Bennett, a multi-award-winning diversity and inclusion consultant, led the event which saw presentations given by Victim Support and campaign project, Snapping the Stiletto. More about the project is available on the Snapping the Stiletto Volunteer makers site.
Local people from the Black and ethnic minority community also spoke of their experiences. Discussions were centred on identity, impressions of Uttlesford and experiences of living in the district.
The event was live tweeted, and is available to watch on YouTube.