My Care Record
My Care Record will help deliver better co-ordinated care in Uttlesford.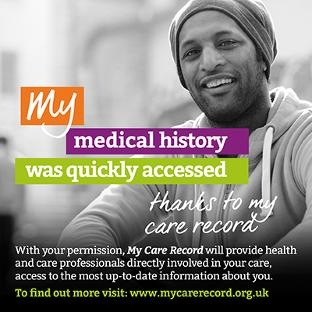 The My Care Record system gives health and care professionals the ability to view your medical records before they treat you.

How it works
Health and care professionals need to access information in order to make the best decisions about your diagnosis and treatment.
The My Care Record system has been set up will help this to happen more quickly and accurately. A health and care professional will always ask for your permission before they look at your records.
You can find out more about how your records will be used on the My Care Record website.