Wood burning: the issue
We are working with local residents in Saffron Walden to reduce the environmental and health impacts of open fires and wood-burning stoves.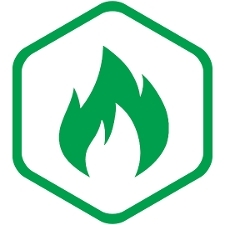 We all want to stay warm this winter, and you may be tempted to burn wood in the belief that it could help ease pressures on household finances or be more environmentally friendly. But there is an
uncomfortable truth we all need to know about burning wood.

The evidence
New evidence has uncovered that wood burning actually hurts your health, wallet and the planet.
The evidence shows wood burning actually:
harms your wallet: wood burning is almost always more expensive than other forms of heating
harms your health: it is the largest source of harmful small particulate matter air pollution in the UK
harms the planet: it creates more harmful CO2 emissions compared to other forms of heating and we cannot reproduce trees fast enough to offset the CO2 emitted by burning wood

Clean Air Night 2024
That's why we are supporting the UK's first Clean Air Night on Wednesday 24 January 2024, when experts will come together to shine a light on the myths of wood burning.
Look out for information about wood burning around Saffron Walden or check out the Clean Air Hub to learn the truth about wood burning and help protect yourself, your family and your community by sharing
what you've learned.