Tenant and Leaseholder Panel
If you're a council tenant or leaseholder, you can have your say on how the housing service is run.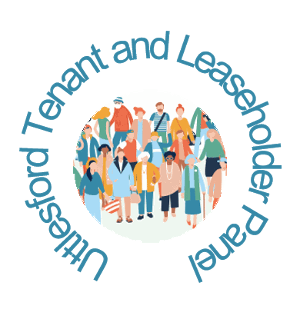 We are constantly reviewing the way we engage with you as tenants, to ensure you continue to have a say in shaping housing services and are getting the best possible service.
Last year, the Tenant Forum and council housing officers felt it was time for a full review of how the Forum works. A few key things motivated this - the results from our STAR Survey, the new repairs partnership with Norse, changes in national housing policy, and the changing face of technology.
Traditionally, tenant involvement only ever attracts small numbers of tenants who wish to participate. We've decided to look at those with busier lives to see if we could offer something a bit more appealing. It's a lighter touch to engagement, whereby an individual could opt in to help on a small project on a short-term basis and communicate by email, internet conversation (Zoom) or phone, rather than having to commit long-term to a project and attending formal meetings.
The Tenant Regulatory Panel worked hard on a number of projects, the latest being the review of the Decant and Downsizing Policy. Scrutiny of housing services requires many hours of work and the group was small which was not ideal. Therefore, future scrutiny projects will also come under the new umbrella. This will allow tenants with a particular interest to work on a specific project.
The new set-up will be led by an over-arching team of tenants that will form a Tenant and Leaseholder Panel. The panel will develop and expand overtime to meet the needs and changes of housing in 2020 and beyond.
If you are interested in being part of the new involvement initiative, contact Nicole Shephard-Lewis, Tenant Participation officer, on 01799 510571 or email tenants@uttlesford.gov.uk.
---
Latest meeting minutes
►

Tenant and leaseholder panel meeting minutes [960.34KB] - Thursday 28 October 2021
---
Additional information
► New tenant engagement - here, in short, is what being involved with tenant engagement means.
Videos