Tenant and Leaseholder Panel
If you're a council tenant or leaseholder, you can have your say on how the housing service is run.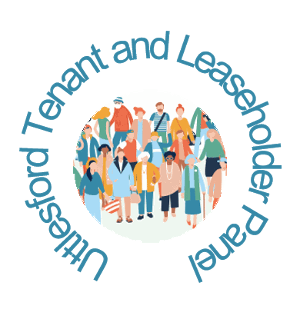 Would you like to assist in shaping housing services that you as a tenant or leaseholder receive, if so, why not join the Tenant and Leaseholder Panel?
The purpose of the panel is to review our local policies and procedures, along with national housing policy, to help provide up to date and comprehensive services to all our tenants. This is achieved in a number of ways:

If you are interested in being part of the Tenant and Leaseholder Panel, contact Nicole Shephard-Lewis, Tenant Liaison officer, on 01799 510571 or email tenants@uttlesford.gov.uk for more information.
---
Latest meeting minutes
► Tenant and leaseholder panel meeting minutes - 11 March 2022 (PDF) [148KB]
► Tenant and leaseholder panel meeting minutes - 28 October 2021 (PDF) [960KB]